IP Telephony & IP PBX solutions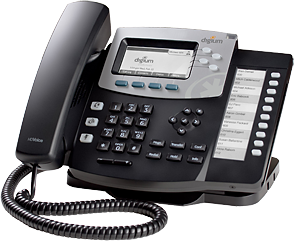 Starting out? Need a telephone system that can be implemented cheaply and that will grow with you.
Established? Maintenance contract charges and effort to adding functionality to your existing PBX high?
If you already have an Asterisk solution and are looking for support we can help.
Typical features

Some of these features are typically found only as expensive addons or on high end systems, we can make these available on any solution we provide.
IVR (Interactive voice response) - route out of hours via a greeting to voice mail
Divert - route out of hours calls to an answering service or mobile

Call Recording *1
Voice Mail (delivered via email attachment)

Multi-party (>3 line) conference calls
Call & Pickup Groups
Caller ID Lookup - interface with your backoffice and greet clients by name when answering a call
DDI (Direct Dial In) - if you have multiple numbers, allocate incoming calls to ring directly to a specific extension
DDO (Direct Dial Out) - no need to dial a number to get an outside line (unless you have multiple outbound routes)
DISA (Direct Inward System Access) - used to have calls from mobiles go via the PBX (for recording and branding purposes)
BLF (Busy Light Field) glance down at your phone to know if the person you want to transfer a call to is free to take it
Multi Tennancy capability - use one PBX to supply services to a number of companies, each with different Telco/call billing
Remote access means software upgrades, configuration amends or new features are not big ticket items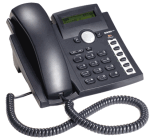 If we provide you a hosted IP PBX solution you will need a VPS. Once you have this you can use it to host your website, email or even a LAMP-type web application.
Hosted Asterisk IP PBX Security
We follow these guidelines when setting up a hosted PBX.
Random Passwords: since these are programmed by a provisioning system and no human has to type them on a regular basis we randomly assign a character and digit password with a length of 6 or more to each SIP / IAX user.
Usernames: There is a tendency among providers to name SIP / IAX users after the extension number. Internally this poses little risk, but since these are easily guessed doing this externally provides an attack vector. Our hosted PBXs regularly see brute force attacks attempting sequential numbers (mostly 4 digit). With modern IP phones there is no need to name the user for the extension number. This isn't a guarantee will prevent basic brute force attempts from having a valid username.
deny / permit (or even a firewall) : since most SIP users are always at the same IP address a simply deny all, permit one rule is also an easy way to decrease risk. For any users that do move around chose an even less obvious username and a longer password, or spend some time up front listing IP ranges they could connect from. Forcing a connection via a VPN is also an option.
*1 Call Recording
Call recording is technically easy to implement with Asterisk, There are number of legal issues to be aware of, CIS will not provide informed or binding legal advice beyond noting that the Data Protection Act is the main governing Law in the United Kingdom.
There are many online reasources discussing this.
From £150pa before call charges.

Contact Us - We have a self-provisioning Android version of /linphone/

We offer a free audio conference call service to our clients, accessible via 020 3603 3575 and sip:conference@cislondon.co.uk 24/7/365. Client are each assigned their own PIN to ensure only authorised calls are bridged.
We can deliver an Internet Protocol Private Branch eXchange (IP PBX) quickly using the latest Asterisk and SIP technology. With no license fees payable and upgrades freely available this is less expensive upfront and in the long term.
The traditional equivalent PABX cost for comparison ranges from £130-£250, without handsets or installation and will need to be replaced as you grow and need additional functionality.
If you're just here looking for an estimate we use £200/ext to quote VoIP PBX setup work, ideally we'd have more information and give you a quote based on your requirements.